Boyhood fue elegida mejor película por la Academia británica
'Boyhood', del estadounidense Richard Linklater, se alzó en los premios a la mejor película y en mejor director en la noche del cine británico. Por su parte, 'The theory of everything', escrita por Anthony McCarten, fue otra gran ganadora en la presente edición de los premios de la Academia Británica de las Artes Cinematográficas y Televisión (Bafta), que se celebró en la Opera de Covent Garden, en el centro de Londres.
Boyhood: El relato sobre el paso del tiempo, las relaciones familiares y el paso de la niñez a la adolescencia y la madurez se hizo con los galardones de mejor película y mejor director y el de mejor actriz secundaria para Patricia Arquette.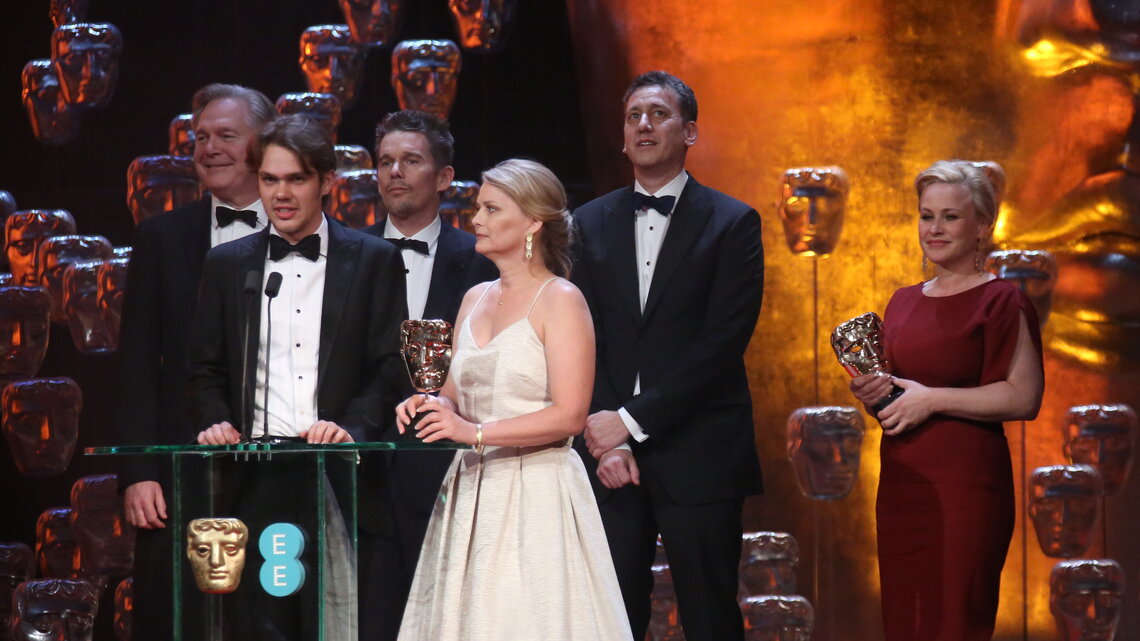 FOTO: Bafta
The Thory of everything: La adaptación parcial de la biografía de Stephen Hawking batió en dos categorías estelares, como destacado filme británico y actor principal. El joven Eddie Redmayne sumó a su Globo de Oro la estatuilla de la Academia del Reino Unido.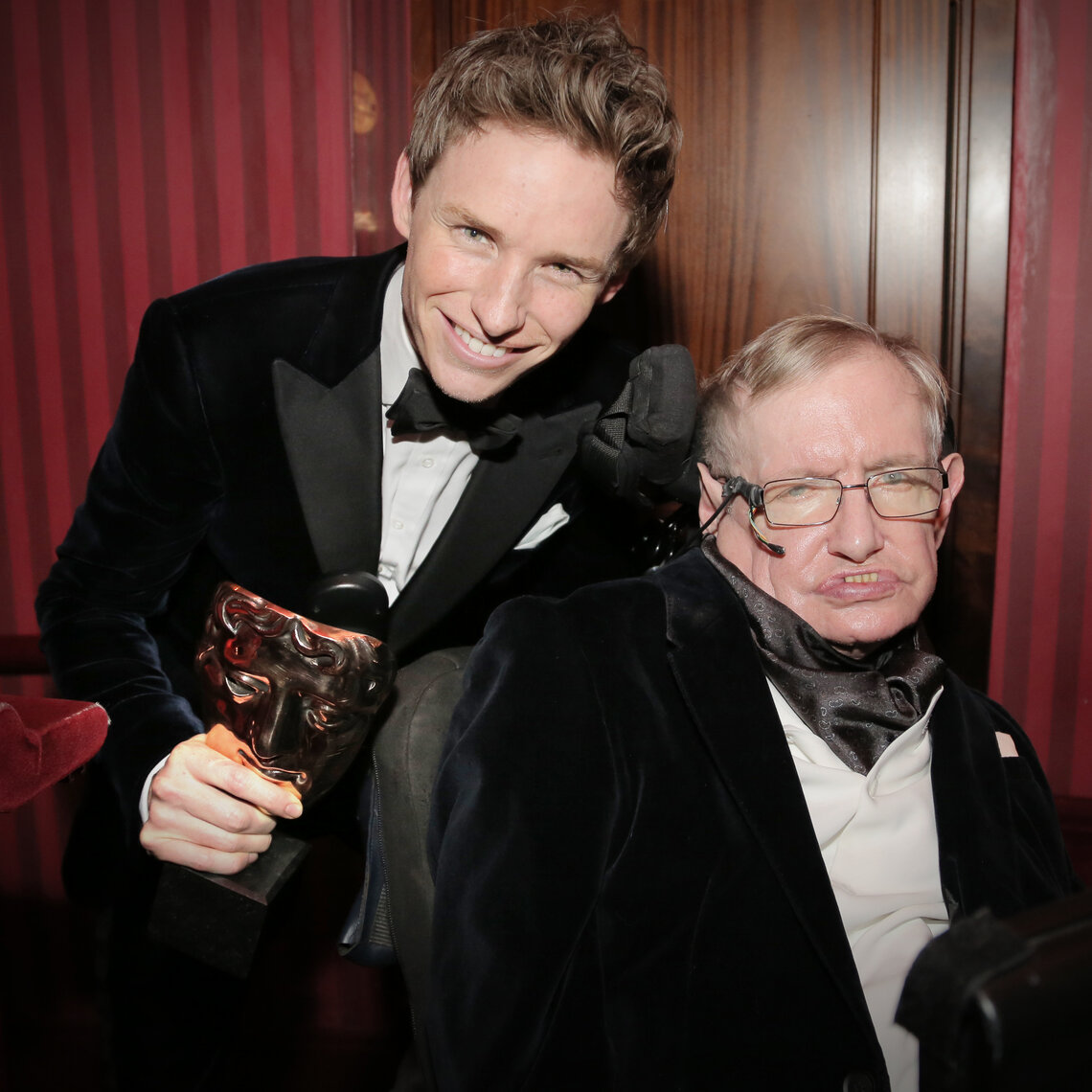 FOTO: Bafta
Los premios otorgados por la Academia Británica de las Artes Cinematográficas y de la Televisión desde 1947 son considerados como la más significativa antesala de los Oscar de Hollywood.
Este año los premios no acompañaron al director mexicano Alejandro González-Iñarritu, que ya había obtenido la máscara dorada con Amores perros en 2001, pero que solo consiguió uno de los 10 premios a los que aspiraba con Birdman: el de mejor fotografía, un bajo reconocimiento para el que era considerado uno de los filmes del año.
Además de Birdman, los Bafta le han dio la espalda a The Imitation Game, que no ganó ninguno de los nueve premios a los que  estaba nominado.
Acá te dejamos el listado completo de los nominados y los ganadores por categoría:
Mejor Película:
– "Boyhood", Richard Linklater y Cathleen Sutherland (GANADOR)
– "Birdman", Alejandro G. Iñárritu, John Lesher y James W. Skotchdopole
– "The Grand Budapest Hotel", Wes Anderson, Scott Rudin, Steven Rales y Jeremy Dawson
– "The Imitation Game", Nora Grossman, Ido Ostrowsky y Teddy Schwarzman
– "The Theory Of Everything", Tim Bevan, Eric Fellner, Lisa Bruce y Anthony McCarten
Mejor Director:
– Richard Linklater, "Boyhood" (GANADOR)
– Alejandro G. Iñárritu, "Birdman"
– Wes Anderson, "The Grand Budapest Hotel"
– James Marsh, "The Theory Of Everything"
– Damien Chazelle, "Whiplash"
Mejor Película Británica:
– "The Theory Of Everything", James Marsh, Tim Bevan, Eric Fellner, Lisa Bruce, Anthony McCarten (GANADOR)
– "'71", Yann Demange, Angus Lamont, Robin Gutch, Gregory Burke
– "The Imitation Game", Morten Tyldum, Nora Grossman, Ido Ostrowsky, Teddy Schwarzman, Graham Moore
– "Pride, Matthew Warchus", David Livingstone, Stephen Beresford
– "Under The Skin", Jonathan Glazer, James Wilson, Nick Wechsler, Walter Campbell
– "Paddington", Paul King, David Heyman
Mejor Actor Principal:
– Eddie Redmayne, "The Theory Of Everything" (GANADOR)
– Benedict Cumberbatch," The Imitation Game"
– Jake Gyllenhaal, "Nightcrawler"
– Michael Keaton, "Birdman"
– Ralph Fiennes, "The Grand Budapest Hotel"
Mejor Actriz Principal:
– Julianne Moore, "Still Alice" (GANADORA)
– Amy Adams, "Big Eyes"
– Felicity Jones, "The Theory Of Everything"
– Reese Witherspoon, "Wild"
– Rosamund Pike, "Gone Girl"
FOTO: Bafta
Mejor Actor Secundario:
– J.K. Simmons, "Whiplash" (GANADOR)
– Edward Norton, "Birdman"
– Ethan Hawke, "Boyhood"
– Mark Ruffalo, "Foxcatcher"
– Steve Carell, "Foxcatcher"
Mejor Actriz Secundaria:
– Patricia Arquette, "Boyhood" (GANADORA)
– Emma Stone, "Birdman"
– Imelda Staunton, "Pride"
– Keira Knightley, "The Imitation Game"
– Rene Russo, "Nightcrawler"
Mejor Película Extranjera:
– "Ida", Pawel Pawlikowski, Eric Abraham, Piotr Dzieciol, Ewa Puszczynska (GANADOR)
– "Leviathan", Andrey Zvyagintsev, Alexander Rodnyansky, Sergey Melkumov
– "The Lunchbox", Ritesh Batra, Arun Rangachari, Anurag Kashyap, Guneet Monga
– "Trash", Stephen Daldry, Tim Bevan, Eric Fellner, Kris Thykier
– "Two Days, One Night", Jean-Pierre Dardenne, Luc Dardenne, Denis Freyd
Mejor Guión Original:
– "The Grand Budapest Hotel", Wes Anderson (GANADOR)
– "Birdman", Alejandro G. Iñárritu, Nicolás Giacobone, Alexander Dinelaris Jr, Armando Bo
– "Boyhood", Richard Linklater
– "Nightcrawler", Dan Gilroy
– "Whiplash", Damien Chazelle
Mejor Guión Adaptado:
– "The Theory Of Everything", Anthony McCarten(GANADOR)
– "American Sniper", Jason Hall
– "Gone Girl", Gillian Flynn
– "The Imitation Game", Graham Moore
– "Paddington", Paul King
Mejor Película Animada:
– "The Lego Movie", Phil Lord y Christopher Miller (GANADOR)
– "Big Hero 6", Don Hall y Chris Williams
– "The Boxtrolls", Anthony Stacchi y Graham Annable
Mejor Corto Animado:
– "The Bigger Picture", Chris Hees, Daisy Jacobs y Jennifer Majka (GANADOR)
– "Monkey Love Experiments", Ainslie Henderson, Cam Fraser y Will Anderson
– "My Dad", Marcus Armitage
Mejor maquillaje
– "The Grand Budapest Hotel", Frances Hannon y Mark Coulier (GANADOR)
– "Guardians Of The Galaxy", Elizabeth Yianni-Georgiou y David White
– "Into The Woods", Peter Swords King y J. Roy Helland
– "Mr. Turner", Christine Blundell y Lesa Warrener
– "The Theory Of Everything", Jan Sewell y Kristyan Mallett
Mejor diseño de producción:
– "The Grand Budapest Hotel", Wes Anderson (GANADOR)
– "Birdman", Alejandro G. Iñárritu, Nicolás Giacobone, Alexander Dinelaris Jr y Armando Bo
– "Boyhood", Richard Linklater
– "Nightcrawler", Dan Gilroy
– "Whiplash", Damien Chazelle
Mejor diseño de vestuario:
– "The Grand Budapest Hotel", Milena Canonero (GANADOR)
– "The Imitation Game", Sammy Sheldon Differ
– "Into The Woods", Colleen Atwood
– "Mr. Turner", Jacqueline Durran
– "The Theory Of Everything", Steven Noble
Mejor Corto Británico:
– "Boogaloo And Graham", Brian J. Falconer, Michael Lennox y Ronan Blaney (GANADOR)
– "Emotional Fusebox", Michael Berliner y Rachel Tunnard
– "The Kármán Line", Campbell Beaton, Dawn King, Tiernan Hanby y Oscar Sharp
– "Slap", Islay Bell-Webb, Michelangelo Fano y Nick Rowland
– "Three Brothers", Aleem Khan, Matthieu de Braconier y Stephanie Paeplow
Mejor Banda Sonora Original:
– "The Grand Budapest Hotel", Alexandre Desplat (GANADOR)
– "Birdman", Antonio Sanchez
– "Interstellar", Hans Zimmer
– "The Theory Of Everything", Jóhann Jóhannsson
– "Under The Skin", Mica Levi
Mejor Fotografía:
– "Birdman", Emmanuel Lubezki (GANADOR)
– "The Grand Budapest Hotel", Robert Yeoman
– "Ida", Lukasz Zal, Ryszard Lenczewski
– "Interstellar", Hoyte Van Hoytema
– "Mr. Turner", Dick Pope
Mejor Documental:
– "Citizenfour", Laura Poitras, Mathilde Bonnefoy, Dirk Wilutzky (GANADOR)
– "20 Feet From Stardom", Morgan Neville, Caitrin Rogers, Gil Friesen
– "20,000 Days On Earth", Iain Forsyth, Jane Pollard
– "Finding Vivian Maier", John Maloof, Charlie Siskel
– "Virunga", Orlando Von Einsiedel, Joanna Natasegara
Mejor Actor Revelación:
– Jack O'Connell (GANADOR)
– Margot Robbie
– Gugu Mbatha-Raw
– Miles Teller
– Shailene Woodley
Mejor Sonido:
– "Whiplash", Thomas Curley, Ben Wilkins, Craig Mann (GANADOR)
– "American Sniper", Walt Martin, John Reitz, Gregg Rudloff, Alan Robert Murray, Bub Asman
– "Birdman", Thomas Varga, Martin Hernández, Aaron Glascock, Jon Taylor, Frank A. Montaño
– "The Grand Budapest Hotel", Wayne Lemmer, Christopher Scarabosio, Pawel Wdowczak
– "The Imitation Game", John Midgley, Lee Walpole, Stuart Hilliker, Martin Jensen, Andy Kennedy
Mejores Efectos Visuales:
– "Interstellar", Paul Franklin, Scott Fisher, Andrew Lockley, Ian Hunter (GANADOR)
– "Dawn Of The Planet Of The Apes", Joe Letteri, Dan Lemmon, Erik Winquist, Daniel Barrett
– "Guardians Of The Galaxy", Stephane Ceretti, Paul Corbould, Jonathan Fawkner, Nicolas Aithadi
– "The Hobbit: The Battle Of The Five Armies", Joe Letteri, Eric Saindon, David Clayton, R. Christopher White
– "X-Men: Days Of Future Past", Richard Stammers, Anders Langlands, Tim Crosbie, Cameron Waldbauer